AWFS calls for Visionary New Product Award entries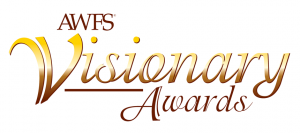 The Association of Woodworking & Furnishings Suppliers (AWFS) is seeking entries from exhibitors for the Visionary New Product Awards and Showcase that will be featured at the July 20-23 AWFS Fair in Las Vegas.
"This year, the Fair will see an expanded emphasis on new products," says Brian Joyce, AAWFS trade show chair. "Since all trade shows were forced to cancel or postpone their events toward the end of the first quarter of 2020, people really want to see these new products in addition to what else they may have missed during this timeframe, all the while being able to reconnect face-to-face once again."
The categories are Industry 4.0; Machinery Over $50,000; Machinery Under $50,000; Power Tools; Hardware; Components; Tooling; Software, and Raw Materials.
The entry deadline is June 1. To enter, visit https://visionaryaward21.artcall.org/.