New breathing system from SATA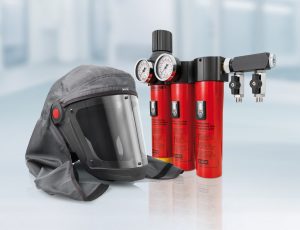 SATA has developed a breathing protection solution, the Air Vision 5000, which is used in conjunction with Grade D breathable air.
"The breathing system consists of the supplied air respirator, either the SATA air regulator or SATA air carbon regulator, and a belt unit which allows for attachment of optional add-on modules: SATA air warmer, SATA air humidifier and SATA air cooler which all help to enhance breathing comfort," the company explains.
For more, visit booth No. 3531 at AWFS and www.satausa.com.