Grass America adds TEC Soft-close Hinge System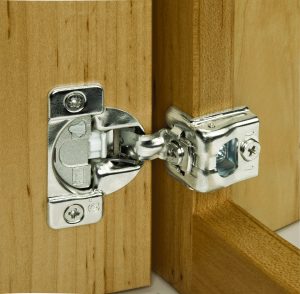 Grass America, supplier of functional hardware to the cabinet industry, introduces the TEC soft-close face frame hinge system, featuring an adjustable switch to regulate the closing action of cabinet doors.
"The TEC soft-close hinge system offers quiet and effortless closing action every time," the AWFS exhibitor explains. "Unlike other hinges which have only one setting, the TEC system contains a three-tiered adjustment switch that controls the damping resistance, enabling fine-tuning of the closing action. Set at the highest level, the damping system has the most resistance and provides the longest closing action. The lowest-resistance setting allows light and small doors to be operated with very little closing pressure.
"The settings can be different for each hinge to achieve optimal and consistent closing action regardless of the size or weight of the door. This is ideal for homeowners, who can look up the instructions online and readjust the doors themself to fit personalized preferences."
TEC self-close hinges also feature three-dimensional adjustment (height, side, and depth), as well as a variety of available overlays for customization that allow for a standard traditional face frame look, or an overlay hinge for a frameless style.
For a demonstration, visit https://youtu.be/S2WCSa4iZ6U.