Uneeda promotes Brian Heffernan to Technical Manager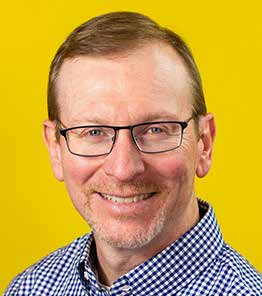 Uneeda, the industry leader for coated abrasives in the woodworking industry, announces the promotion of Brian Heffernan to the newly created role of Technical Manager. Brian will report to Vice President of Sales, Curtis Hicks.
"Brian has worked with Uneeda as a Sales Engineer for over 18 years. His experience and hands-on approach to sanding processes brings exceptional technical expertise to all sanding applications," the company said in a statement. "Brian's ability to diagnose issues with more complicated, programable sanding equipment is a valuable asset to Uneeda's technical program and the customers Uneeda serves.
"Uneeda set the mark for technical support starting the first wide belt technician program over 20 years ago. Further increasing the technical offering, a hand sanding technician program was established by Uneeda over the last three years. Brian's responsibilities in his new role will include managing Uneeda's wide belt and hand sanding technicians, leading R&D initiatives, establishing SOPs for testing and data collection procedures, and conducting training seminars for Uneeda's sales team and customers. Brian will work to further enhance the customer's experience from the technically centric approach Uneeda brings to each sanding application."
For more, visit booth No. 3241 at AWFS and www.uneeda.com.