CNC machining setup made easy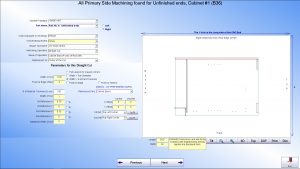 Does setting up CNC machining for a given router take days or even weeks to accomplish in manufacturing software? A new feature of Cabinet Pro CNC now automates the creation of 90 percent of the machining operations for a given CNC setup.
"Cabinet Pro's Smart CNC Rules combine learning and cloning the cabinet maker's method of construction and merging that method to an Artificial Intelligence engine within one hour," according to the company.
"The result: An efficiently completed CNC machining setup that flawlessly machines cabinets based only upon design! All accomplished in about one hour, not days or weeks."
For more, visit booth No. 3933 at AWFS and www.cabinetpro.com.