SATA to showcase a versatile spray gun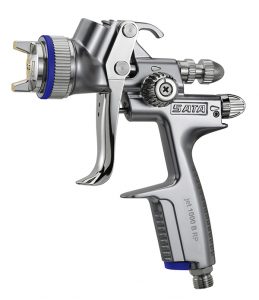 SATA will present the SATAjet 1000B at AWFS, a spray gun that applies quality finishes to any wood surface.
"The SATAjet 1000B is perfectly suited for the woodworking industry with the ability to apply a range of materials: low-viscosity stains, clear coats, latex finishes, glazes including spray-on glues and other thixotropic materials," the company said in a statement.
"Even areas of difficult access can be easily coated due to extensions available in various configurations: diagonal, round/flat and angular. The 1000B is suited for both solvent and water base material, HVLP or RP, easy to clean anodized finish.
"Benefits include an adjustable spray pattern with fine atomization allowing for a high work speed, comfortable in your hand, and excellent durability with long lasting use."
For more, visit booth No. 3531 at AWFS and www.satausa.com.