New edge clamps available from Hoffman USA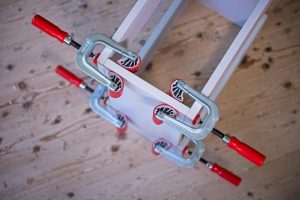 Hoffmann-USA will present two versions of Austrian-made manual edge clamps at AWFS, including the standard aluminum model and a heavier-duty forged steel UNI model.
Both models are available in two sizes for different panel thickness ranges.
Applications include attaching solid wood edges to tabletops, shelves and interior doors, installing face-frames on cabinets and assembling shutter panels. With its unique design, Edge Clamp UNI can also be used to align cabinet sides during assembly, according to the company.
For more visit booth No. 417 and www.hoffmann-usa.com.