Destroy Responsibly program returns to AWFS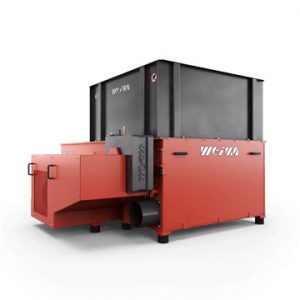 WEIMA America is bringing back its revolutionary Destroy Responsibly program to the 2023 AWFS Fair in Las Vegas, showcasing its commitment to sustainable wood waste management.
"WEIMA has been at the forefront of the woodworking industry's efforts to reduce waste and promote eco-friendly practices. The Destroy Responsibly program aims to raise awareness about responsible wood waste disposal and provide practical solutions for recycling and repurposing," the company said.
At the AWFS Fair, WEIMA will demonstrate its innovative shredding technology and process wood scrap from the show floor with its WLK 10 single-shaft shredder.
"The success of the Destroy Responsibly program would not be possible without the cooperation of several organizations," the company said. "Freeman, a leading provider of event solutions that also provides services for the AWFS Fair, has partnered with WEIMA to ensure smooth logistics and support for the shredding operations. The Association of Woodworking & Furnishings Suppliers has provided valuable support and resources to promote the program to attendees and exhibitors. The Las Vegas Convention and Visitors Authority, also known as LVCVA, has played a crucial role in coordinating with local entities and highlighting the program's sustainability efforts.
"Additionally, Repurpose America, a 501c3 nonprofit organization dedicated to repurposing and recycling materials, is coordinating the reuse of the shredded wood after the show."
"We are thrilled to have the support and collaboration of Freeman Co., AWFS, LVCVA, and Repurpose America for the Destroy Responsibly program," added Madison Burt, CEO of WEIMA America. "Their collective efforts enable us to not only showcase our shredding technology but also make a positive impact on the environment and the local community. Doing something great for the city that hosts the tradeshow is really rewarding for all the organizations involved in the Destroy Responsibly program."
Visit with WEIMA America at AWFS booth No. 1446.