Uneeda offers new Ekadiamond abrasive sponges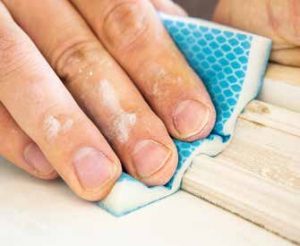 Uneeda's new Ekadiamond sponges offer the best of both worlds: a flexible foam backing designed specifically to reduce loading and provide a cool and efficient hand sanding experience when sanding curves, contours, moldings and complex profiles.
The unique diamond shape pattern allows for faster heat dispersion and delivers a much longer lifespan than conventional abrasive sponges on the market today, according to the AWFS exhibitor.
"Another big advantage is that, unlike conventional abrasive sponges, our Ekadiamond sponges give out almost no grain shedding, offering a cleaner and smoother sanded surface for all applications," the company said.
For more, visit Uneeda at booth No. 3241.