New lifter system from Grass America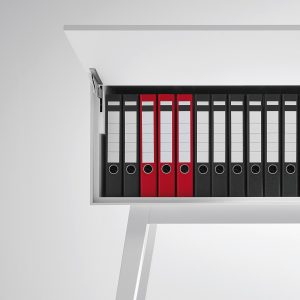 Grass America will present the Kinvaro T-Slim at AWFS, a new lifter system for wooden flap doors that creates new possibilities in the design of overhead wall cabinets.
The Kinvaro T-Slim combines the aesthetic advantages of almost invisibly blending into furniture cabinetry with the functional advantages of extremely smooth movement, outstanding strength and durability, according to Grass.
"The T-Slim fittings are hidden from view: the flap mechanism has a width of 12 mm, small enough to be inserted into wood and MDF side walls as thin as 16 mm," the company explains.
"Alternatively, the ultra-thin mechanism can be screwed onto side walls and hidden by overlaying cover plates. The clean look of sidewalls with all the fittings hidden is clearly a more appealing design when cabinets are open. The reduction in size also offers another benefit: the flap lift mechanism takes up very little room, so that storage space can be utilized to its full potential."
For more, visit booth No. 3447 and www.grassusa.com.