New FStart spray guns from Sames Kremlin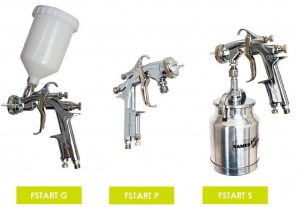 Sames Kremlin will present its new entry-level FStart spay guns at AWFS, available in Gravity, Pressure, and Suction configurations.
"These Airspray guns are the new, cost-effective solution for professional painters to spray solvent and water-based materials," the company says.
The FStart is one of the lightest manual spray guns in its category, ensuring a reduction of carpal tunnel injuries, and is easy to repair, according to the company.
For more, visit booth No. 3463 and www.sames-kremlin.com.